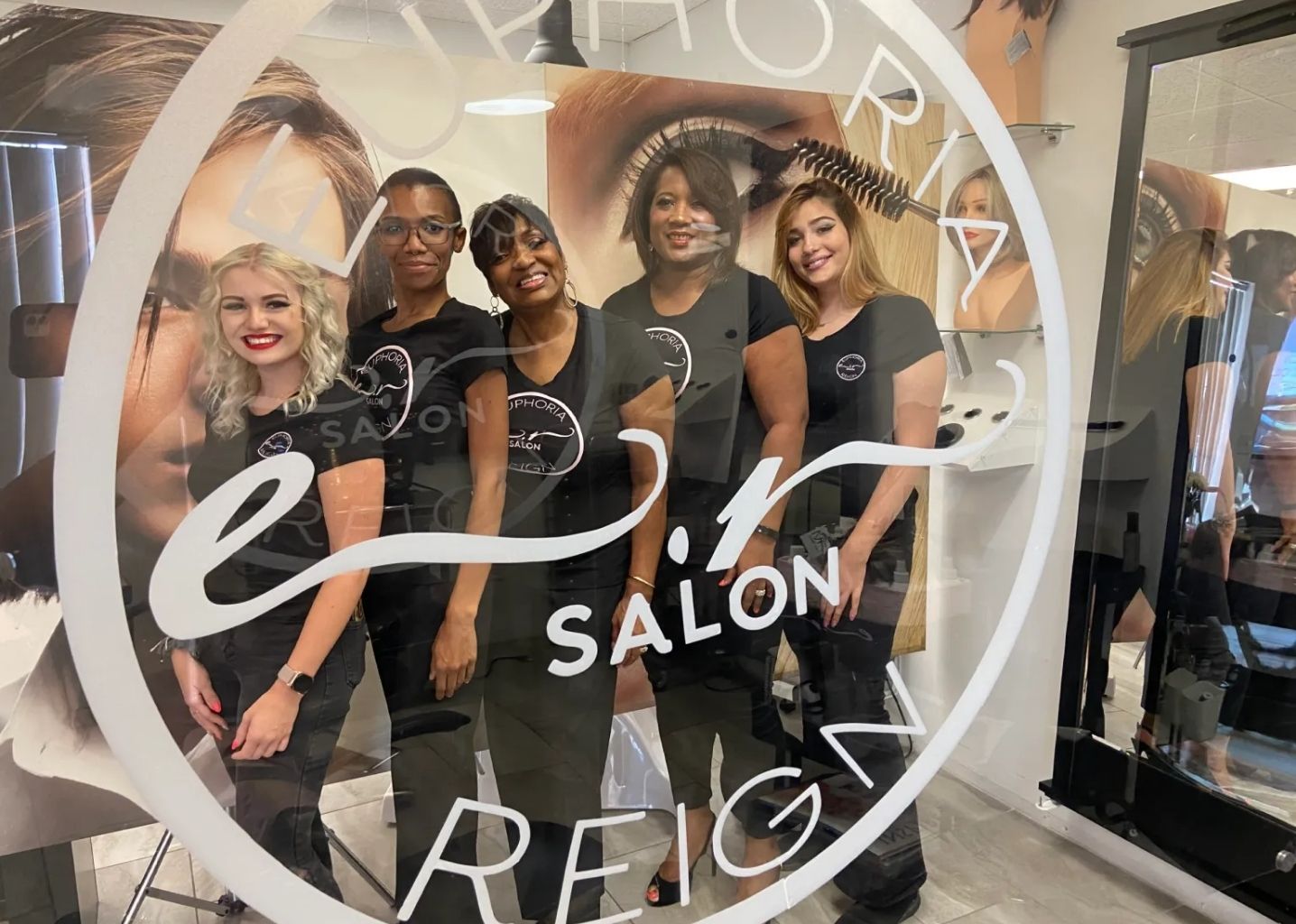 We are open, and putting everyone's health and well-being as a first priority at Euphoria Reign because you are very important to us, and we love you. We hope that the steps we have put in place will make you feel safe about receiving your salon services. We want you to receive the Euphoria Reign experience that you love and need.
To protect everyone from any unnecessary risk of exposure to coronavirus (COVID-19):
We have installed Plexiglass Dividers between each styling station and shampoo area.
We are not accepting walk-ins at this time. You are required to make an appointment so we can maintain proper social distancing.
If the salon is at capacity, we will ask you to sit in your car until it is your turn to enter the salon.
Both employees and customers are required to wear a face mask at all times in the salon. If a customer does not have a personal face mask, we are more than happy to supply them.
We require 6ft distancing between clients.
All chairs and shampoo bowls are sanitized with hospital-grade sanitizer.
No extra guests are allowed to sit in the salon at any time. Only the person who is receiving their salon services is allowed in the salon.
All customers receive 10% off on the first visit back to the salon.
We anticipate that we will continue this policy as long as needed. Please reach out to our team if you have further questions or needs at this time.
Thank you for your business and support!